Remodeling
Your Piece of Paradise

in Southwest Florida

WDM Construction can tackle your "honey do list" and "I'll do it this weekend chore" that never seems to get done, remodel your out-dated kitchen or do a bathroom makeover.

As experienced remodeling professionals, it is our mission to bring your visions and dreams to life. Whether it's windows, doors, interior or exterior remodeling, renovating or repairs, your home is a reflection on our reputation. That's why we won't just work on your house, we'll care for "Your Piece of Paradise".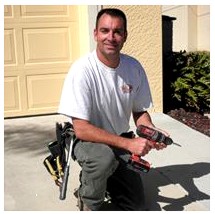 When you call us, you'll have peace of mind knowing that you will receive the workmanship and attention to detail that is worthy of your home. We stake our reputation on it.
WDM Construction offers complete remodeling services for homes in Cape Coral, Fort Myers, North Fort Myers, Sanibel, Captiva, San Carlos and Pine Island, as well as other parts of Southwest Florida. Call us for an estimate today!
WDM Construction has been in business for over 25 years and we are proud of our long history of satisfied customers. Since our relocation to Southwest Florida in 2005, many other contractors have come and gone with the real estate bubble. Honest business practices, respect for customer's property and competitive pricing has kept our customers coming back as well as referring WDM Construction to family and friends. The owner, Bill Meginley, is honored to be a part of this community and believes that it is very important to give back through volunteerism. One way he has done this was through years of volunteer work at the Cape Coral Soccer Association.
As a Florida State Certified Building Contractor (CBC) we can legally do both residential remodeling and commercial remodeling. The most common commercial remodels we do are build-outs, both office and retail.
WDM Construction is uniquely qualified to handle your Historic Home Renovation due to our significant experience renovating historical homes in Pennsylvania, New York and New Jersey.
WDM Construction offers window replacement using name brand aluminum, fiberglass and PVC Windows.
Over 25 years of new construction and remodeling experience gives us the knowledge to design and plan your dream remodel.