Whether you are simply looking to replace your kitchen cabinets, a sink or change the entire layout of your kitchen, WDM Construction offers all of these services and more!
A kitchen remodel is a home improvement that can increase the resale value of your home as well as improve the functionality of your kitchen. A remodel can improve the layout of your kitchen to make cooking easier and more comfortable.
Is your kitchen boxed in by walls? You can remove a wall and add an island or maybe a peninsula for a breakfast area. Both of these options provide extra storage. New kitchen cabinets can add storage with many options for Kitchen cabinet styles and finishes.
You may choose to top your cabinets off with crown moldings. Soft close cabinets and drawers are a popular option that will help to alleviate the noise of slamming doors. New hardware pulls and handles on existing cabinets and doors will dress up a dated kitchen. Opening up your narrow galley-style kitchen will give you and your family much needed elbow room. Maybe you want a modern style kitchen with stainless steel appliances and high tech kitchen gadgets, or perhaps something more traditional like a Cottage Style kitchen. You can let your imagination run wild!
Upgrading or updating your kitchen gives you the option to change appliances, fixtures materials, storage, cabinets and decor.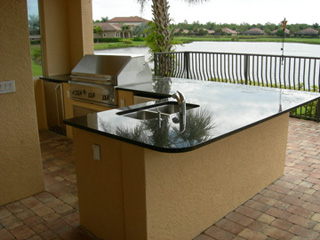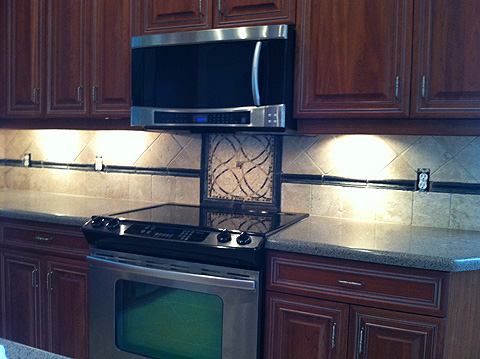 A kitchen remodel is a good investment. It can increase your home's resell value. Best of all, you get to enjoy your new kitchen and get paid for it when you do sell!
Common kitchen remodel services:
New Cabinets
New Flooring
Tile Backsplash
New Faucets
New Lights
Add Island
Change Layout
New Appliances
Solid Surface Countertops
Granite Counters
Custom Cabinets