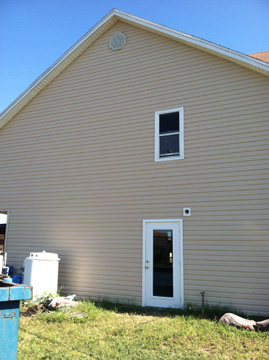 So what does "CBC" stand for?
In general, the term "contractor" means the person who is qualified for, and shall be responsible for the project contracted for also means, the person who, for compensation, undertakes to, submits a bid to, or does himself or by others construct, repair, alter, remodel, add to, demolish, or improve any building or structure, including related improvements to real estate, for others or for resale to others.
A "certified contractor" means any contractor who possesses a state certificate of competency and who shall be allowed to contract in any jurisdiction in the state without being required to fulfill the competency requirements of that jurisdiction. Certified contractors are designated by an occupation code which begins with the letter "C".
BC - A "building contractor" means a contractor whose services are limited to the construction of commercial buildings and single-dwelling or multiple-dwelling residential buildings. These buildings cannot exceed three stories in height. A building contractor may also construct the "accessory use structures" in connection with these buildings. "An accessory use structure" would be a garage, guest house, garden shed, or other outbuilding. A building contractor is also a contractor whose services are used to remodel, repair or improve any size building - if the services do not affect the structural elements of the building.